Residential Moves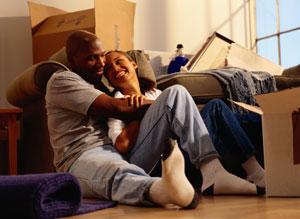 Moving You in a New Direction
Derosier Moving & Storage is synonymous with household moving. We have become one of the world's largest van lines because of our single-minded focus on the single most important element of our business – customer satisfaction.
All the Right Moves
Even though moving your entire household seems like a giant task, it's really a matter of details … and the professionals at Derosier Moving & Storage can simplify the task for you. Whether you're going across the country or around the world, when you move with Derosier Moving & Storage, the most important family we're relocating is yours. Our highly trained family of agents, van operators and packing crews will turn your move into a simple process for your whole family. Packing is done on a room-by-room basis to make unloading and unpacking orderly.
Making Moving Better
There's nothing we can't prepare, pack, pad and move safely for you, no matter how delicate or oddly shaped it may be. Our skilled crews know how to handle appliances properly to prevent internal damage. We can also arrange for pre- and post-move services to make sure your appliances are properly unhooked and connected. Derosier Moving & Storage can even move your cars, campers or vans. And you'll have the help of not one but two agents – one here and one in your new hometown – working together to ensure that every phase of your relocation goes smoothly.
New Directions in Confidence, Security and Satisfaction
If you entrust it to Derosier Moving & Storage when you leave, you can be confident it will arrive safely at your new home. It's just that simple. We inventory every single one of your belongings before we begin loading. All items, including cartons, receive numbered stickers that correspond to their written description and condition.
Because we look at everything from your point of view, we believe that we can bring more security and peace of mind in your move than you would have thought possible. Give us an opportunity. We think you'll look back on it as one smart move.
Call today for a customized quote: (800) 830-1159 begin_of_the_skype_highlighting (800) 830-1159